Welcome
Incoming Freshmen
Freshman Big Blue Nation Orientation Information
Big Blue Nation Orientation is the first step in your transition to enrolling as a student at the University of Kentucky.  At your BBN Orientation, students will meet other students, hear from campus offices and organizations, meet with advisors and register for classes. By registering for your BBN Orientation you are notifying our Office of Undergraduate Admission of your intention to attend UK.  
Because our orientations are open on a first-come, first-served basis, we encourage you to confirm as early as possible. 
BBN Orientations this summer for Fall 2021 freshmen are now open for registration! 
More date options for Virtual and Planned In-Person BBN Orientations will be added by the end of February. We are finalizing our plans for additional dates. Select an Orientation now and complete your Tuition Pre-payment and Orientation Fee to confirm your spot! Please keep an eye on your email, as we will send notifications out as more dates are added. You can always return to myUK to change your date.
Please note that the in-person orientations will have a slightly higher fee.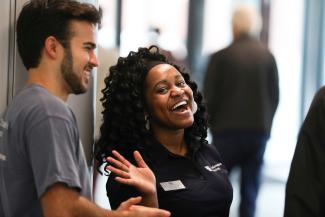 Have a Question?
At UK, you're part of a community that supports you. Our team is dedicated to serving students just like you. Have a question? We're just an email or phone call away!