BBN Orientation Checklist
Online Orientation Hold
You'll see an Online Orientation Hold placed on your account after registering for orientation. It will be lifted on the day of your orientation, as long as you've completed the required Canvas modules in advance of your orientation.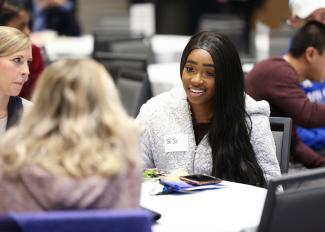 Spring 2021 Orientations
Complete these immediately
✔️ While you may receive mail from the Office of Orientation to your personal email address, advisors will use only your UK email address. Visit office365.uky.edu to check your mail. Your email address to log in is yourlinkblue@uky.edu (e.g. wldct234@uky.edu). 
✔️ Some of our placement tests require you to complete practice modules, so begin this process as soon as possible. Learn more at orientation.uky.edu/placement-testing.
✔️ Major change requests must be submitted at least two weeks prior to your orientation date. If you wish to change your major, email orientation@uky.edu your name, student ID number and preferred new major. 
Spring 2021 Orientations
Complete these at least 7 days prior to your orientation date
⚠️ Your college will send you details about how and when you should meet with your advisor prior to your orientation. You may be required to schedule an appointment with your advisor in advance of your orientation. If you do not receive advising information from your college or instructions on how to schedule a meeting, please email us at orientation@uky.edu.
✔️ Complete out your orientation modules in Canvas at uky.edu/canvas. Your Online Orientation Hold will only be lifted on your orientation date if you have completed your Canvas course.
✔️ Review your advising profile in myUK. This is the information your advisor will use in your initial advising meeting. Instructions in Canvas.
✔️ Any necessary placement exams should be completed before meeting with your advisor.
✔️ Your Wildcard student ID isn't complete without your photo! Visit orientation.uky.edu/wildcard.